Featured Book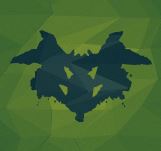 Discover Psychology 2.0: A Brief Introductory Text
NOBA Modules Team
Affordable Learning Georgia: Albany State University
×
Affordable Learning Georgia: Savannah State University
×
What Can You Do with $1,440,000,000?
×
Peggy Brickman: Textbook Hero, from OpenStax College
×
Affordable Learning Strategies from Kennesaw State University
×
Affordable Learning Georgia: GCSU
×
Affordable Learning Georgia: Dr. Houston Davis
×
Substitute GALILEO Resources for Textbooks
×
Discover, Search and Find
Since open and library-subscribed educational resources are located throughout the Web, Affordable Learning Georgia has provided the following guides to help you find new OERs and library resources for your courses:
×
How We're Helping Students
Affordable Learning Georgia seeks to increase access to a college education through making educational resources more affordable for USG students by supporting Open Educational Resource adoption, adaptation, and creation and use of materials in GALILEO and USG libraries. OER textbook replacement has been found to increase both retention and completion rates.
In partnership with eCore, the USG Libraries, GALILEO, the USG University Presses, and national partners including California State University and OpenStax College, Affordable Learning Georgia is funding and supporting efforts to replace commercial learning materials with no-cost-to-student alternatives, with a focus on the Top 50 USG lower-division Core courses. These courses are the fundamental building blocks of a college education. Easy, no-cost-access to learning materials helps to ensure student retention and completion of these courses, and helps students to stay on track for degree completion.
Through adoptions and adaptations of open educational resources, University System of Georgia professors had already saved students an estimated total of $1,000,000 per year in the 2013-2014 academic year: USG Faculty Using Open Educational Resources to Replace Textbooks at No Cost to Students
Affordable Learning Georgia is also working with USG college stores to support increased choice and low-cost access for students to learning materials.
ALG is collecting Student Success Stories, supporting advocacy, and gathering current research and literature on open educational resources to maximize the impact our projects have on success for USG students.
×
Create, Adapt and Share
Open licensing enables open educational resources to be freely shared, adapted, and implemented within your courses. Learn more about the creation, adaptation, and sharing available through OERs using these pages:
×