About
Featured Advocates: Elijah Scott and Sarah Hepler
Elijah Scott and Sarah Hepler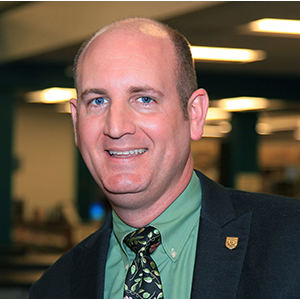 Elijah Scott, Director of Libraries,
Georgia Highlands College


Sarah Hepler, Director of Faculty Academy & eLearning Instructional Designer,
Georgia Highlands College
Courses taught with OER:
Sarah Hepler: FCST 1010, Freshman College Studies
Background:
Elijah Scott and Sarah Hepler are the Affordable Learning Georgia Library Coordinator and Campus Champion from Georgia Highlands College. After attending the Symposium on the Future of the Textbook, Elijah and Sarah proposed hosting a summit at GHC on open educational resources (OER) for the staff and faculty of institutions within the region.
With support from ALG, they coordinated a successful day-long OER Summit with many attendees from Georgia Northwestern Technical College, Chattahoochee Technical College, Dalton State College, Georgia College & State University, and Georgia Highlands College. The event featured keynote speaker Dr. Cable Green from Creative Commons, Nicole Finkbeiner from OpenStax College, and a panel representing four Textbook Transformation Grants teams.
Sarah Hepler is also a member of a Textbook Transformation Grants team, transforming Dr. Kimberly Wheeler's FCST 1010 course. Sarah coordinated many design aspects for the course, including an open-access LibGuides version of the course with articles, videos, and more.
"What stood out to me was the dedication at all of these institutions to find options that would allow students to focus on their success by removing the barriers of expensive textbooks and supplemental resources. Although the summit was about OERs, the purpose of our work is to provide enhanced opportunities for student success!" - Elijah Scott
"I was very pleased at the diversity of institutions, organizations, and ALG grant proposals/grantees represented at the summit. The summit planning and implementation process was a rewarding learning experience - I can't wait to do it again!" -Sarah Hepler
Elijah and Sarah would like to thank Dr. Renva Watterson, Vice President for Academic Affairs at GHC, for her support of both OERs and Affordable Learning Georgia.