About
Featured Advocate: Bonnie J. Robinson
Bonnie J. Robinson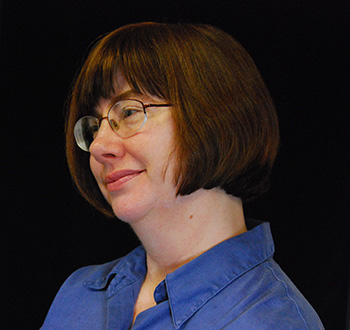 Position:
Director, University of North Georgia Press Professor of English
Institution:
University of North Georgia
Courses affected by OER:
HIST 2111
Background:
Dr. Bonnie J. (B.J.) Robinson is the Director of the University of North Georgia Press (UNGP), an extension of the University of North Georgia and a partner of Affordable Learning Georgia in providing new USG open textbooks. The first USG Open Textbook, History in the Making, was specifically designed for the Top 50 course HIST 2111, Survey of US History I, and was produced in a partnership between the USG and the UNGP.
The UNGP is producing an open World Literature anthology in partnership with the USG, and Affordable Learning Georgia is working with Dr. Robinson on a plan to make more UNGP books openly available for USG students and faculty.
Dr. Robinson is a well-known speaker on the topic of university press publishing and the creation of open textbooks, and she was featured in Affordable Learning Georgia's Celebrate Open USG event earlier this year. She is included in our Speakers' Bureau, a short list of OER & affordable learning advocates who are available to speak and present on ALG-related topics.
"For a few years now, the [University of North Georgia Press] has been producing low- to no-cost textbooks or OER, and we are directing a greater portion of our activities to producing totally no-cost textbooks."