About
Featured Advocate: Tamara Powell
Tamara Powell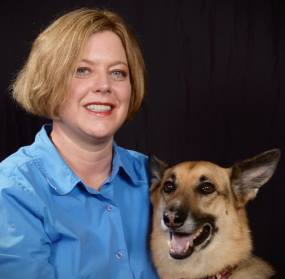 Position:
Director, College of Humanities and Social Sciences Office of Distance Education
Professor of English
Institution:
Kennesaw State University
Courses Taught with OER:
ENGL 2160: American Literature Survey
WRIT 3140: Workplace Writing
Background:
Dr. Tamara Powell has served as the ALG Campus Champion for Kennesaw State University since Fall 2014. She helped to create the KSU video on strategies for affordable learning, which features how she uses OERs in her American Literature course. Also, she assisted in the creation of a video on library resources for OERs at KSU. Dr. Powell has worked to engage faculty with the Textbook Transformation Grants program at KSU, and KSU faculty are currently saving students $899,860 per year in textbook costs. Dr. Powell has promoted the creation of OER through the SoftChalk Innovators web series, showing viewers how using SoftChalk to create online course materials can support student learning, success, retention, and completion.
Dr. Powell served as project lead for a Round Three Textbook Transformation Grant, which includes the creation of an entirely new technical writing open textbook using SoftChalk. The team of four faculty (Dr. Powell, Dr. Jonathan Arnett, Dr. Cassandra Race, and Ms. Monique Logan) and one instructional designer (Ms. Tiffani Reardon) created the textbook and will use it in multiple sections of two courses, WRIT 3140: Workplace Writing and TCOM 2110: Technical Communication. Dr. Powell has already piloted the textbook for a summer 2016 section of the course, and the student feedback was generally positive, with 88% of the students agreeing that the textbook added value to their course experience. The new textbook, titled Sexy Technical Communication, will save KSU students over $55,000 per year.
Dr. Powell and Ms. Reardon also run a Coursera MOOC, Writing Professional Email and Memos, which serves as an open educational resource within her own Workplace Writing course. She is currently creating a new online course, ENGL 2300: African American Literature, for which she hopes to use primarily OERs.
"OERs are a research-proven strategy to support student learning, satisfaction, retention, and success. It's important for everyone to realize that it takes time and work to locate and adapt/remix OERs to use in class. It's also an investment of time and work to create the support materials and to maintain the resources. Faculty do this extra work as a labor of love—and thanks to the ALG grants, faculty can get some financial support for the first phase of the adapt/remix process… I'm very proud to be from a state that respects and supports faculty efforts to implement OERs. I hope the Affordable Learning Georgia efforts will continue."