About
Featured Advocate: Bede Mitchell
Bede Mitchell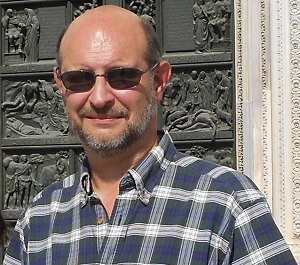 Position:
Dean, Zach S. Henderson Library
Institution:
Georgia Southern University
Background:
Bede Mitchell is Dean of the Zach S. Henderson Library and is the ALG Campus Champion for Georgia Southern University. He has twice chaired the Regents Academic Committee on Libraries (RACL), and since 1999 has worked with open educational resources (OER) through collaboration with Georgia Southern's Centers for Teaching and Technology (CT2).
"The CT2 offers both formal and informal instructional design advice and support to our faculty, and our librarians promote excellent OER resources like MERLOT through their liaison outreach activities. By coordinating these efforts, Henderson Library and the CT2 reinforce each other's OER messages."
Dr. Mitchell was especially impressed with the presentation Student Perspectives and Student-Driven Efforts that was delivered at the January 2017 Symposium on the Future of Educational Resources by Dr. Eddie Watson, University of Georgia Center for Teaching and Learning, and Carmen Foskey, University of Georgia Student Government Association. UGA's SGA developed a highly successful strategy for formally and persistently reaching out to faculty and explaining the benefits of OER to students struggling to make ends meet, without sacrificing the quality of instruction. The presentation inspired Dr. Mitchell to share the project details with Georgia Southern's SGA Library Committee in order to kickstart a similar effort in Statesboro.
"Once faculty members become fully aware of the burden imposed by high-cost textbooks, and when they see high quality, peer-reviewed open educational resources, they are only too glad to get on the OER bandwagon."