About
Featured Advocate: Mary Ann Cullen
Mary Ann Cullen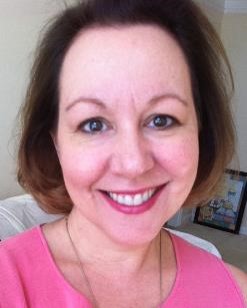 Position:
Alpharetta Campus Library Director
Institution:
Georgia State University, Perimeter College
(Formerly Georgia Perimeter College)
Background:
Mary Ann Cullen is the Library Director for the Alpharetta Campus of Georgia State University's Perimeter College. In this role, Ms. Cullen has been a crucial advocate for the use of OER in the classroom and the inclusion of librarians within the textbook transformation process.
Ms. Cullen assisted ENGL 1101 professors at Perimeter with putting together a LibGuides-hosted set of free and open resources to replace a textbook in their course, along with developing original content on information literacy for the course. This project became a department-wide Textbook Transformation Grant project in Round Two. She has also consulted with professors in geology, astronomy, political science, and mathematics on OER implementation and been member of a team creating a course template based on an OER psychology textbook.
In 2015, Ms. Cullen hosted a poster session on libraries and OER at the Association of College and Research Libraries annual conference and at the USG Teaching and Learning Conference, gave a Carterette Series presentation on librarians as OER advocates, advisors, and creators, and then presented in an ALG web event on LibGuides and OER. At the Distance Library Services Conference in April 2016, Ms. Cullen moderated an interactive panel discussion, Leaning Into…Open Educational Resources (OER).
In 2016, as a result of this work, Ms. Cullen was the Georgia Perimeter College recipient of an ALG Textbook Transformation Award.
"Mary Ann Cullen has been an invaluable resource for faculty exploring and creating OERs at GA Perimeter College." –Dr. Jennifer Duncan, Assistant Professor of English