About
Featured Advocate
Ru Story-Huffman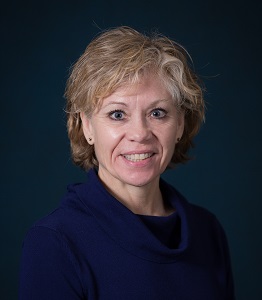 Position:
Dean of Library Services
Institution:
Georgia Southwestern State University
Courses Affected:
LIBR 1101, Foundations of Information Literacy
EDUC 3200, Instructional Technology and Media
MUSC 1100, Music Appreciation
Background:
Ru Story Huffman is Dean of Library Services and the ALG Library Coordinator for Georgia Southwestern State University. She has presented on OER and Affordable Learning Georgia to the Georgia Southwestern instructional faculty, at the ASCUE Conference, and even to the Kentucky Library Association. Ms. Huffman also created and maintains the OER LibGuide at Georgia Southwestern, which includes many of her past presentation slide decks.
Ms. Huffman has participated in multiple Textbook Transformation Grants projects, both as a librarian and as an instructor, specializing in LibGuides implementation in the classroom.
"Libraries have long gathered information and made it available in a variety of formats. Utilizing these skills, libraries and librarians work with other faculty to provide free and open educational resources for our students. Our training in research, locating, and evaluating information provides librarians a unique position in the OER movement, for we understand the need for quality information and resources for student learning."
Past Featured Advocates:
Bede Mitchell, Georgia Southern University
Debbie Holmes, College of Coastal Georgia
C. Edward Watson, University of Georgia
Tamara Powell, Kennesaw State University
Sarah Mergel, Dalton State College
Anthony Scheffler, Valdosta State University
Mary Ann Cullen, Georgia State University
LaVerne McLaughlin, Albany State University
Judy Orton Grissett, Georgia Southwestern State University
Denise Dimsdale, Georgia State University
Deanna Cozart, University of Georgia
Mark Flynn, Columbus State University
Susan Hrach, Columbus State University
Bonnie J. Robinson, University of North Georgia Press
Jeanne Sewell, Georgia College and State University
Elijah Scott and Sarah Hepler, Georgia Highlands College
German Vargas, College of Coastal Georgia
Mary Jo Fayoyin, Savannah State University
Peggy Brickman, University of Georgia
Richard Stephens, Columbus State University